Archive for November, 2009
How many ways do you think we can find to break Google?
Let me start things off. I just found Google's Internet Stats page: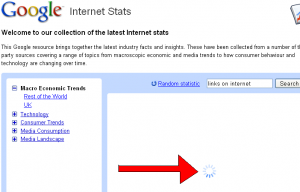 Try to search for anything containing the word "internet" and the system just seems to hang. It was still hanging after I downloaded and upgraded my Wordpress installation.