Half-day or one-day link building training courses for SEO at your agency or conference, anywhere in the world. Link building is a business process is at the heart of a good link building process (although many would argue people are at the heart). A process can be taught.
What's in a URL?
A Link is a common name for "uniform resource locator" (or URL) and it is at the heart of the Internet. It is the thread between web pages, the fabric that knits the Internet together. Without links, the Internet would simply be an unreferenced library. Mastering link building is at the heart of Internet Marketing.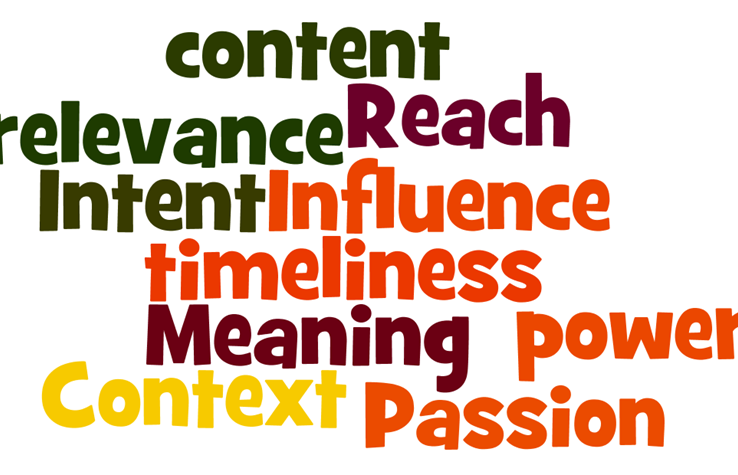 You'll be in great hands when you learn about Link Building from Dixon. Whether you want to train in a large group at the world-famous Pubcon conferences or whether you would like your team to understand the value of link building and SEO in your own Internet and website strategies, Dixon can help you.
Few people in the world have spent as much time analysing links. The connections between web pages can influence the way search engines have evolved. As the past marketing director of Majestic, the specialist backlink search engine for a decade, Dixon is well placed to train you and your team. Dixon was a founder of one of the UK's first and most enduring search consultancies for a decade before Majestic.
"The session was really helpful and got us thinking outside the box, which we needed."

Luke Tobin, Digital Ethos.
Dixon will help the team develop a much deeper understanding of how search engines work. He will show how they approach their challenge of indexing the entire Internet through link discovery, crawling and algorithms. He will help the team learn to critically interpret any situation and come up with creative, but rational ways to creatively improve a website's search visibility through link building through brand development and adding value to the web, rather than noise.

What you learn in a Link Building Training Course
Learn to Understand Links in the context of PageRank

The PageRank algorithm, whilst over 20 years old, remains the mathematics which revolutionalized search. Understanding the algorithm helps to understand why it is not always possible to see how a link might affect the influence of a page. Knowing how Pagerank really works will make you a better SEO.

Learn to Understand Links in the context of the Reasonable Surfer and topicality

Not all links on a page are created with equal influence. A Reasonable Surfer may click on one more often than another. Learn how this might be represented in Google or Bing's algorithms?
A link is nothing without context. Topicality gives that contextual relevance, but how can this be measured? Is it at the page level or the block level? Or simply in the anchor text? You will learn how to understand link relevance from different perspectives and develop a process to assess and evaluate a link in context.

Learn the relationship between internal linking and entities

Internal links play a large part in helping users and machines alike to connect concepts and ideas. An internal link strategy can be a valuable way to make your cornerstone content stand out from the crowd. A poor internal link strategy can be worse than none at all. You will learn to combine link hierarchies with topical connections.

Understand how to create digital assets that people want to link to

People do not just link to pages, they link to stories, ideas, media, data… To build a good link profile without overly manipulating the link graph you need to start with a solid understanding of the motivations behind why a content writer might link to your content, before creating digital assets that are link-worthy.

Develop a top-down outreach process that develops the best links first

You will learn a strategy for link building which will transcend Google's algorithms and will stand up to scrutiny from within the organisation and from without.
You will leave armed with a better appreciation of the Link Building process and its pitfalls, together with a practical framework on which to build your own link profile or a link profile for your clients.