International SEO Speaker.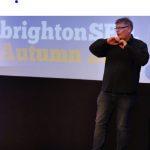 Dixon Jones is the experienced Public Speaker on SEO who works as a mentor to founders of Internet technologies. He loves to talk about Search Engine Optimisation, entities, and the philosophical questions raised as we close our collective communication loops in the information age and the digital industry's effect on humanity and free will. An SEO Speaker and Internet Marketing strategist willing to talk to your team or at your event about website optimization, the Internet and society.
This page offers video clips and examples of his work.
What is an SEO Speaker?
A professional SEO Speaker is a skilled specialist digital marketer and presenter that can explain to Internet Marketing professionals how to be seen on search engines without directly paying for the traffic. So it is distinct from PPC Speaking, which focuses on the paid traffic opportunities of search engines.

Speaking of Internet Marketing…
Dixon has skills. His experience stems from the very dawn of the information age. He is a participant at the first-ever Pubcon. He is a past TEDx speaker and has spoken in the United Kingdom, all over Europe and the USA on search, strategy and online link building, including Keynotes. You can book him to do a presentation or a webinar here.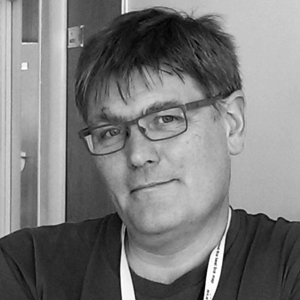 Dixon Jones has built several successful start-ups, from Murder Mystery Games to Inlinks. This includes Majestic, a world-leading search engine specializing in web cartography and backlink analysis.
Dixon has talked about Internet Marketing (and Search engine optimization) worldwide for nearly 20 years. Apart from bringing the Majestic technology to market, his innovative approach keeps him being invited onto the podium to be a speaker at Internet Marketing conferences. If you would like him to speak, he is open to offers.
A primary audience for Dixon's presentations is attendees at search conferences. Dixon also presents two monthly live video shows come Podcasts. "Old Guard vs New Blood" bring young and old SEOs together in a single SEO Panel, and "The Knowledge Panel" deep dives into a single SEO issue each month with a panel of experts.
SEO Speaker Videos
Here are videos of some selected talks as an SEO Speaker and a public orator. More are available on the YouTube channel of Dixon Jones. You can also see a selection of my Presentation Slides on Slideshare.
The Internet is larger than the Milky Way. That's a recipe for a talk about dreaming big. This is the story about how (and why) a British company was able to manufacture a print of the Internet in 3 Dimensions on the International Space Station.
YoastCon runs in the Dutch home town of the well-known SEO plugin for WordPress. Dixon spoke on Red Flags for Search Engines. The event was filmed by Yoast.
Every SEO Speaker shows their metal at Brighton SEO. Here Dixon addresses experts in the field about a sustainable approach to building links and relationships between websites online, with a case-study.
PageRank was Google's first big win in Search. How it works is not well understood. While PageRank's concept has changed over the years, understanding the original formula is a fun way to learn about search engine optimisation and why it is a fickle beast.
A Word About Diversity
Please try not to JUST put Dixon on a stage with "people that look like Dixon".
I have signed this declaration:

By signing this charter, I promise to promote diversity and inclusion within my industry by providing tangible actions where I can.

Actions I am responsible for;

* Passing on opportunities to more underrepresented groups, when I am the majority

* To always request information on an event's plans on diversity

* To suggest alternative people to take my space when I am overrepresented in an event line-up or panel

* Be active in promoting resources about diversity with people when I notice a lack of this.

The Diversity Charter
More SEO Speaking Topics
Talk: "The Fundamentals of SEO"
Ideal for company-wide training on why every aspect of marketing can impact SEO. This means that as employees, their very activity and actions can affect the brand's fortunes in unexpected ways. Speaking about the fundamentals of SEO can help employees write content online that will feed search engines daily – and the more they do, the more they impact the brand and tie their fortunes to the brand. By developing an area of expertise online, anyone can impact the world.
Talk: "Is SEO Dead? Again?"
Every couple of years, this mantra comes around again. It usually follows some technical rollout on Google, which makes SEO harder for individuals. This talk looks at the absurdity of this notion and why "SEO will never die". It does, however, metamorphose now and then.
Talk: "Things not Strings."
The Internet has become so large, with so many pages containing more or less the same information, that Google's stated aim of organizing the world's information has taken many exciting turns. If SEO is less about your web page and more about Knowledge Graphs and Entities. This advanced talk is a powerful reminder that nothing stays the same in SEO.
SEO Conferences
Over the years. Dixon has spoken publicly at most of the world's most popular SEO conferences from London to New York. From San Francisco to Paris. He would be happy to talk at yours.
Pubcon: Las Vegas; Florida and Austin. USA
Brighton SEO: United Kingdom
Search Engine Journal: Online and Florida
InOrbit: Slovenia
TEDx: United Kingdom
SEO Rockstars: Online
Search Mastery Summit: Online
SMX: United Kingdom; USA; Germany; France; Sweden, and Shanghai in China
Many more include Iceland, Brazil, Canada, Germany, The Netherlands, Norway, Scotland, Spain and Italy.
Upcoming SEO Events
A list of speaking events Dixon attends is maintained here.
Reviews and Recommendations:
By way of some Social Trust: A selection of Google reviews:
"I recently had the pleasure of attending a speaking event where Dixon Jones shared his industry knowledge. Dixon has the unique ability to transform difficult concepts into easily digestible content. His energy and enthusiasm for the latest trends in entity-based SEO are quite palpable. I personally am grateful for his willingness to share his expertise and resources with my team. 10/10 would recommend Dixon's services to any digital marketing team!"
Zoe Branco
"Dixon is a legend! A super-smart, well-respected SEO, with lots of great insights and a great sense of humour. He has been in the digital marketing industry since the beginning, really knows what he is talking about. I always look forward to hearing his thoughts on any online marketing and SEO topics!"
Cindy Krum
"Dixon is an entertaining speaker who I first discovered at a conference in the UK. He has a phenomenal level of knowledge around SEO, search algorithms and broader digital marketing. Unlike many speakers and educators, he not only told the audience how to analyse data but provided them with the tools to take their knowledge forward. Highly recommended."
Susan Bromwich
"Amazing speaker that provides incredibly useful content and tips on how to improve on your SEO. I needed some more information regarding one of the presentations and he was extremely quick to reply and provide me with the information I needed. I would highly recommend him to anyone. His presentation gave me incredible insights into emerging SEO strategies and tips on how to work on them."
Kras Manalov
More reviews of Dixon can be seen on the Google My Business listings for DHJ Ventures.
Other Great SEO Speakers
If you are looking to put together an entire conference, Dixon has been on stage or watched most likely a thousand speakers, by now, in the field of SEO. Some have charisma, and others have depth. He would be happy to reach out on your behalf if you would like a particular speaker. Just see if they are connected via his LinkedIn profile. If you need to communicate with Dixon first, please make sure you add a meaningful message when trying to connect on Linkedin.
More SEO Speaker Resources