Book Dixon as an SEO Speaker
Dixon Jones is an international SEO Speaker and Internet Marketing advisor who works as a mentor to founders of Internet technologies. He loves to talk about SEO and the philosophical questions raised as we come close our collective communication loops in the information age and the effect this may have on humanity and freewill. An Internet Marketing strategist and a business partner willing to talk to your team or at you event about SEO, the Internet and society.
Speaking of Internet Marketing…
Dixon was at the very dawn of the information age, including the first-ever Pubcon. He is a TEDx past speaker and has spoken in the United Kingdom, all over Europe and the USA on search, strategy and online link building, including Keynotes. You can book him to do a presentation here.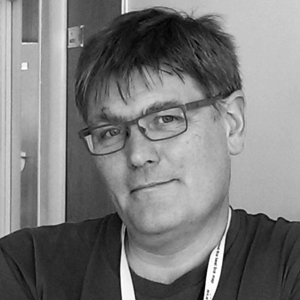 Dixon Jones has built several successful start-ups, from Murder Mystery Games to Inlinks. This includes Majestic, a world-leading search engine specializing in web cartography and backlink analysis.
Dixon has talked about Internet Marketing (and Search engine optimization) worldwide for nearly 20 years. Apart from bringing the Majestic technology to market, his innovative approach keeps getting him invited onto the podium to be a speaker at Internet Marketing conferences. If you would like him to speak, he is open to offers.
Here are videos of three selected talks as an SEO Speaker. More are available on the YouTube channel of Dixon Jones.
The Internet is bigger than the Milky Way. That's a recipe for a talk about dreaming big. This is the story about how (and why) a British company was able to manufacture a print of the Internet in 3 Dimensions on the International Space Station.
Every SEO Speaker shows their metal at Brighton SEO. Here Dixon addresses experts in the field about a sustainable approach to building links and relationships between websites online.
PageRank was Google's first big win in Search. How it works is not well understood. While PageRank's concept has changed over the years, understanding the original formula is a fun way to learn about search engine optimisation and why it is a fickle beast.
More SEO Speaking Topics
"The Fundamentals of SEO"
Ideal for company-wide training on why every aspect of marketing can impact SEO. This means that as employees, their very activity and actions can impact the brand's fortunes in unexpected ways. Speaking about the fundamentals of SEO can help employees write content online that will feed search engines daily – and the more they do, the more they impact the brand and tie in their own fortunes to the brand. By developing an area of expertise online, anyone can make an impact in the world.
"Is SEO Dead? Again?"
Every couple of years, this mantra comes around again. It usually follows some technical rollout on Google, which makes SEO harder for individuals. This talk looks at the absurdity of this notion and why "SEO will never die". It does, however, metamorphose now and then.
"Things not Strings"
The Internet has become so large, with so many pages containing more or less the same information, that Google's stated aim of organizing the world's information has taken many interesting turns. Suddenly, SEO is less about your web page and more about Knowledge Graphs and Entities. This advanced talk is a powerful reminder that nothing stays the same in SEO.
SEO Conferences
Over the years. Dixon has spoken publicly at most of the world's most popular SEO conferences and would be happy to talk at yours.
Pubcon
Brighton SEO
Search Engine Journal
Search Engine Land
InOrbit
TEDx
SEO Rockstars