Majestic can once again make the claim that they have the largest index. Especially in the new Historic index just launched.
They have just released a major infrastructure upgrade. I had a chance to see the beta a few days before the launch and I was astounded at the difference:
Historic Link Data Count Before: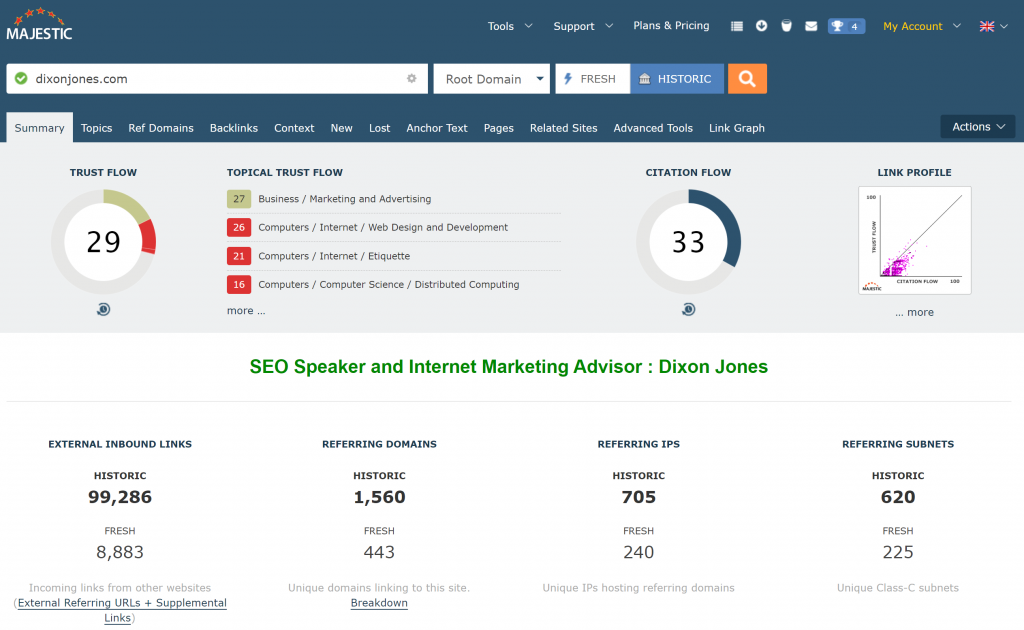 Historic Link Data after: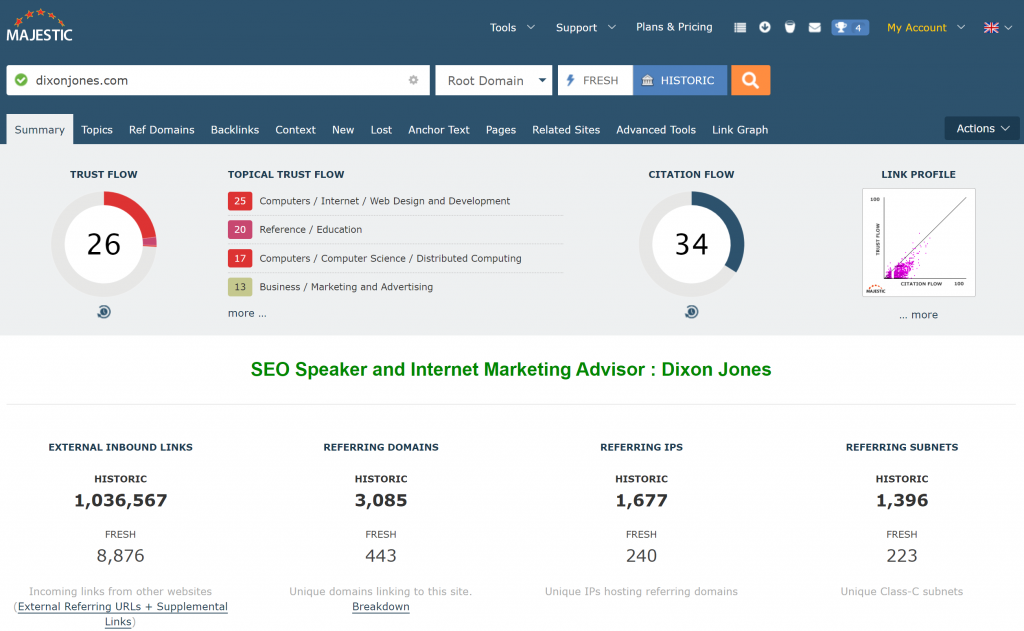 1,036,567 seen after the update!
How Did Majestic Pull Off this Feat?
I am no longer privy to the inner workings of Majestic, but what I can say is that the Historic Index looks at links seen over time. As time went on and size became an issue, Majestic limited the data to 10 years for a while and I think may have even gone to five years of historic data, eventually, due to data size constraints.
The old data was never deleted though… just put in cold storage, metaphorically speaking. Now after what must have been an immense effort by engineers, the Historic data is showing 15 years of data! Probably 10-12 years ago my site was one of the thousands spamming every web directory under the sun and all those links are now there to see.
The Real Value is the "First Found" Date
Because Majestic was one of the first link crawlers, they started 5 or even 10 years before the other major players in the space. This means that Majestic SHOULD have a better idea of when links were first found for older links than newer tools. It's very helpful not only for SEOs. but possibly also in disputes on who said what when. A WordPress article can easily change the date of publication, but not so easily hide the date that other websites linked to the article.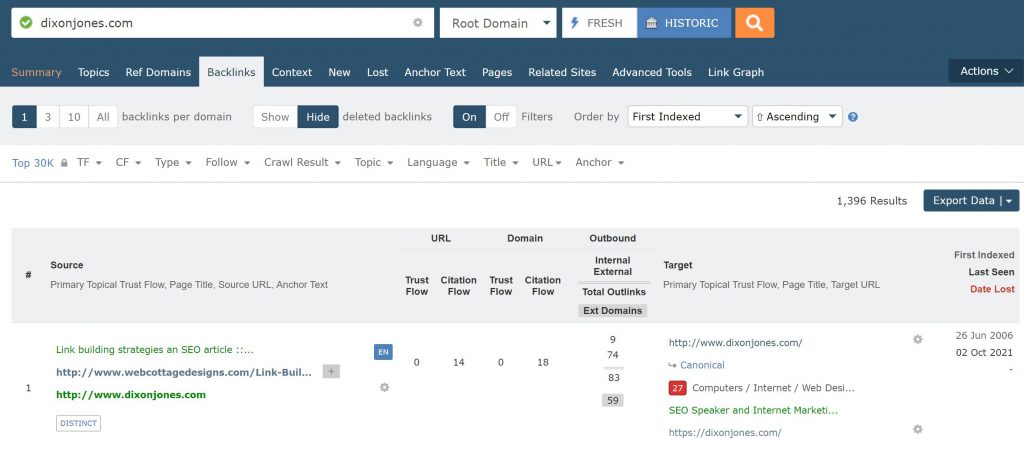 Why it Matters
Size is not everything… but it's nice to see Majestic "on top" again. Majestic doesn't do rank tracking, keyword research or technical SEO auditing. It is therefore important that they double down on their link index to remain relevant. I am delighted to see Majestic still innovating and fighting after all these years.