Google has been pushing SEOs to use structured data on all their content for some time, but structured data comes with a nasty little secret which I saw revealed in a single slide yesterday. Sometimes, structured data will KILL your content.
Here's why…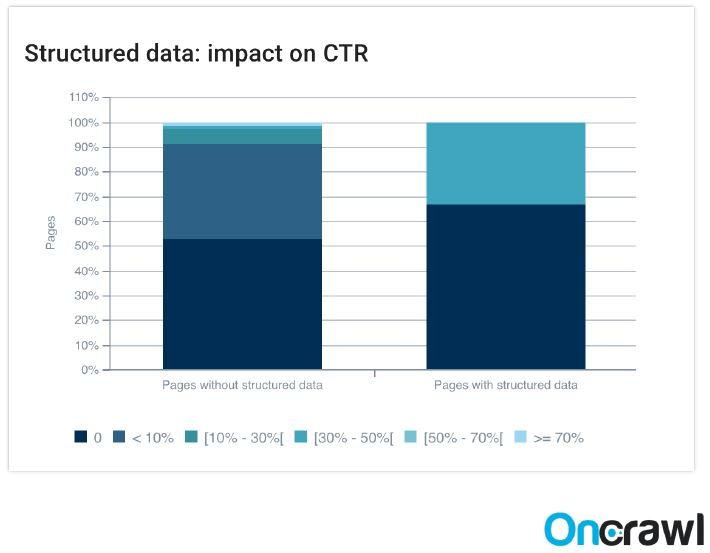 When Oncrawl's Lionel Lionel Kappelhoff-Lançon put this slide up at Advanced Search Summit (which was Brilliant, by the way), he was showing how adding structured data to a page significantly increased the impact on CTR (Click Through Rate). That's great right? I looked hard at the picture as Lionel was talking and I saw the second story. The slide above, in fact, aggregates all the pages on a site and indeed shows that before the structured data was implemented, hardly any pages had a "high" clickthrough rate. Suddenly there are CTRs in the 70% range… But it also shows an increase in the number of pages with NO CTR!
Clean Data = Dirty Motive
The dirty secret is that structured data, in fact, polarises your content, making it a binary decision in the search results. your content either becomes EXTREMELY attractive… or… on the dark side… becomes so useful and structured, that Google can simply assimilate the structured data as its own and put it into its knowledge graph… thereby answering the question for the user with no incentive for the user to click through to the site.
How Structured Data affects your content
Google can derive clear meaning from structured data.
Google can then store this in a database that can be accessed much faster and with a higher level of confidence in the quality of response.
The database and its content is then entirely owned and controlled by Google. You may lose any intellectual claim to the original content.
That's a bit crap for most business models.
It poses a dilemma. I think it would be bad advice if I were to suggest you don't use structured data. In my experience, advice that goes against Google's advice rarely works out well (except maybe building links!).
So what to do? The solution is baked into your business proposition and how it is manifested in your content. If you create content that can then be assimilated into the knowledge graph, you need to ensure that the user still needs to engage with you, to be able to complete their transaction.
Tips to make your structured data more effective (for your site)
If you list the best hotels in Napa, this makes more sense if YOUR hotel is in the list! If you are an aggregator, though, (like Booking.com) you can add an extra value layer, such as live pricing. This way, the user will have to move through to your site to be able to complete their transaction.
You can also make sure you add a call to action within the structured data itself. Here Google is eating its own dogfood, by providing a tool within the markup, which you'll need to complete this list: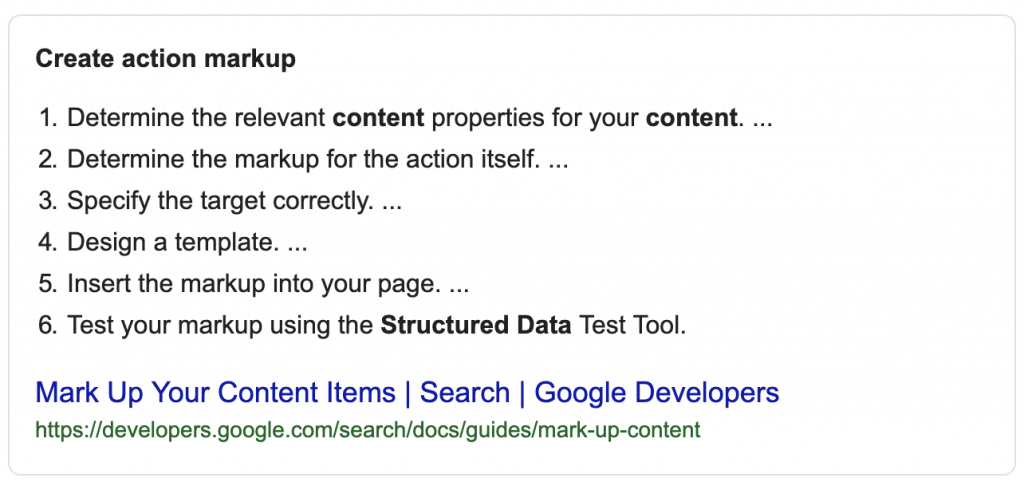 Another very useful trick is to add too many structured data items for Google to display in full. Look at this result: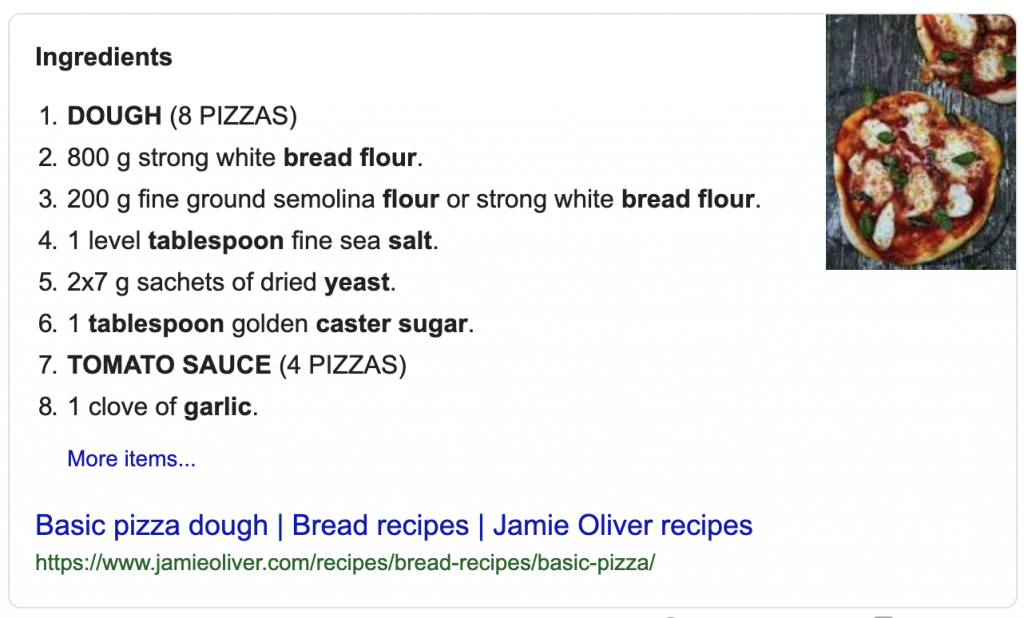 Another great example of this: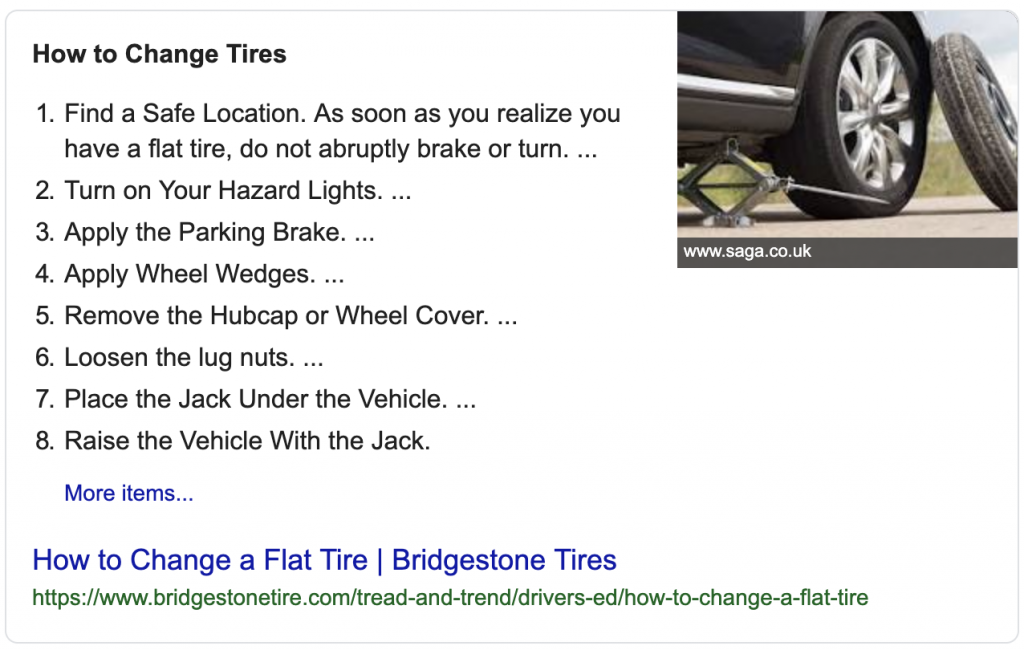 Conclusion
I think the moral of the tale, here. is one that has not escaped many of my colleagues in this space. Be a little wary of your big friendly giant, Google. Their first allegiance is to their searchers. The second is to their shareholders. The third is to their Adwords and paying customers. Website owners do not appear on their list of allegiances at all. As long as you think you need them more than they need you, the balance works for them.
Does the balance work for you?
---
On 23rd May I'll be interviewing Julie Joyce about Internal Links as part of OnCrawl's Inorbit series.